Continuous innovation with respect for the environment
FraboAdesivi is one of the main European players in the production of water-based and solvent-based adhesives for the footwear and leather goods, upholstery and mattresses, wood and laminates, nautical, insulation and soundproofing markets.
Research and development activities, supported by continuous investments, selection of raw materials, and control of every phase of the production cycle, bring out the qualities of FraboAdesivi products at the international level.
The Respan product lines, adhesives a solvent base for expanded polyurethane, and Aquagum, one-component and two-component adhesives in water dispersion and total absence of solvents, are international benchmarks in high-tech contexts where performance, reliability, and reduced environmental impact are important added value factors.
Thanks to strict quality standards and attention to environmental issues, all Frabo Adesivi production activities are certified UNI EN ISO 9001/2015.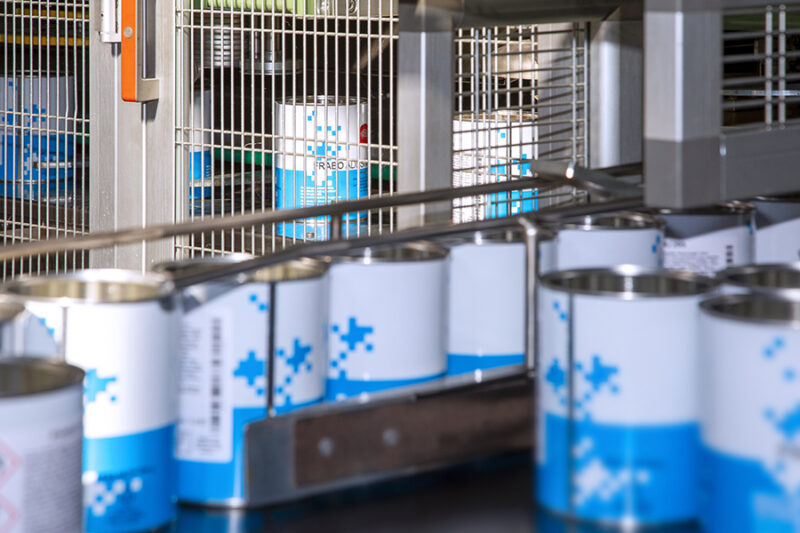 Product Quality
Our research and development laboratory technicians work every day to find technologically innovative products in harmony with the environment and are available to customers for the solution of specific processing problems. The range of products is very wide, with over 300 base formulations, and able to satisfy any adhesive needs in the reference sectors.
Service Quality
The sales network provides complete and qualified assistance to all customers on products, methods, and means of application, and on the correct use of products in every production reality.
65 years of experience
in the production of industrial adhesives
Frabo was founded in 1957 and has been producing water-based and solvent-based adhesives for various industrial sectors ever since. The range of products is extensive and capable of meeting any bonding requirement. The development of our company has been possible thanks to our close proximity to the factories of the craft and manufacturing sector that have always characterized the Brianza region.